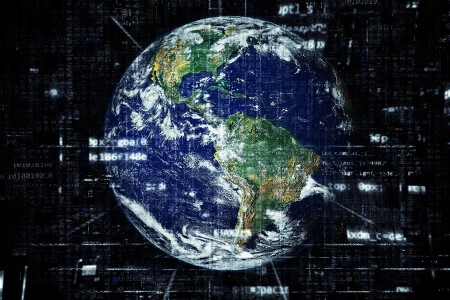 Published Date
October 16, 2018
Despite the fact that nearly 50 million Pakistanis now use the internet and the number of cybercrime cases is increasing, why do some people in Pakistan consider digital rights as a non-issue?
 
"Digital rights are a non-issue," remarked my journalist friend when we were debating on why the people of Pakistan should know about digital rights.
Having worked in this area for more than four years, I will have to admit that among the people I have met from academia, government, and the media, this notion of digital rights being a non-issue resonates with many. This is despite the fact that nearly 50 million Pakistanis now use the internet and the number of cybercrime cases is increasing.  
But why do some people in Pakistan consider digital rights as a non-issue? In this post, I'd like to share my perspective on this burning question from the eye of a journalist and an advocate for digital rights.
In my opinion, there are multiple factors that are preventing a wider debate on digital rights. Firstly, despite the fact that nearly 44 million use the internet in Pakistan, this only represents twenty-two percent of the total population of the country. This means that more than three-fourths of our population do not face any challenges to their digital rights simply because they are not using the internet.
Secondly, as a developing country, Pakistan is faced with major challenges including terrorism, poverty, lack of education, basic health infrastructure and now energy and water crises. Citizens are rightly very concerned about these important issues, and that is what they are talking about with their elected representatives. Since the majority of the electorate does not bring up issues like online freedom of expression, assembly, and privacy with policymakers, they are not on the priority list of the issues for policymakers. Even if there is an urge to protect digital rights among some policy circles, national security considerations render it difficult to push back against rising encroachment of digital rights. 
Thirdly, out of thousands of human rights organizations, there are only four local organizations that are doing any sort of advocacy for digital rights. In fact, the first organization that started advocating for digital rights was established in 2009. From the advocacy standpoint, nine years is a small time for any movement to gain traction among internet users. Moreover, trying to educate fifty million largely-unconnected people about their digital rights is a humongous task for just four organizations.  
In this context, the growing crackdown against civil society is making collaboration between international and local partners on digital rights difficult. There have been instances, when some projects aimed at raising awareness about digital rights were closed down abruptly. From what I have been told by colleagues, the donors had some "foreign policy" concerns and could not continue to fund those projects.  
Even with four digital rights organizations, there seem to be a lot of gaps in the advocacy strategies that are preventing engagement on digital rights with a wider audience. For instance, most of the research reports published by these organizations on the state of open internet and digital rights are written in English language. For a significant chunk of population that does not understand English, these reports hold little value no matter how well they are written.  Apart from that, based on my experience, I have witnessed that even if experts/trainers are talking in Urdu to an audience, because of their verbosity, they are unable to communicate their intended message to the wider audience.  Even if people are listening to a conversation in Urdu, they find it difficult to connect with the examples given to them to illustrate the importance of digital rights.
Thus, a number of measures are needed to increase the effectiveness of the digital rights work being pursued in Pakistan. For one, there is a need to enhance the capacity of digital rights organizations to be able to engage with the masses and advocate for digital rights. Merely translating training material from other contexts into Urdu or another regional language will not serve the purpose. Some contextualization coupled with effective communications strategy is needed to have a broader impact. I also realize that because of limited funding, organizations find it hard to hire a dedicated human resource that could improve their advocacy front. However, without investing in this area, a sustainable impact and wider engagement with public on digital rights is not possible.
Additionally, international partners should find novel ways to support local organizations that are promoting digital rights. Given that it is increasingly difficult for international NGOs to work in Pakistan, this support may not always be in the form of funding. Rather, it could include capacity building of the team members of local organizations or helping organizations to find other streams of funding. Without their continued support, years of time and efforts invested by local organizations in initiating a conversation about digital rights might come to a halt.
Also, while the Pakistani organizations have done a commendable job in engaging with media, students, and other civil society actors, there is a need to collaborate with academia and other think tanks to produce original research and prepare scholars in this area. By engaging academia and research scholars, we are inspiring many people to pursue research on crucial issues pertaining to digital rights that are not covered by digital rights organizations owing to their financial and administrative constraints. As more literature is produced, it will enable organizations to do advocacy on the basis of evidence-based research.
Pakistan's digital rights debate is passing through an evolutionary process. As more people come online, it is incumbent upon digital rights advocates to help them understand their online rights. However, while the majority is not willing to question the policy makers on digital rights, the government seem to be actively putting in place laws that will shrink online spaces and prevent independent voices to expose powerful stakeholders. Will the masses connect with digital rights debate soon and hold the government accountable for its misadventures in cyberspace? Only time will tell.
Talal Raza is a journalist and currently is a Program Manager at Media Matters for Democracy Pakistan, he spearheads the 'Media for Progressive Internet Governance and Digital Rights' initiative, which aims to bring into the mainstream the digital rights issues that are often under reported in the media.