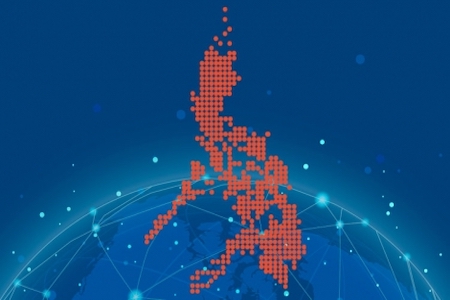 Published Date
October 7, 2019
How is a lack of multistakeholder discussions, a digital divide, and pro-surveillance legislation impacting the internet in the Philippines?

The Philippines is an archipelago with a population of over 100 million, with over 50% of the population connected to the internet. Although the Philippines is known as the social network capital of the world, the country has the slowest internet speed in Asia Pacific. Despite this, social media is still the communication medium of choice for most citizens to do business, share opinions, build and organize, and conduct research.
For myself as an entrepreneur, community leader, woman, and a citizen of a democratic country like the Philippines, I believe that the free flow of information and access to unfiltered content online is vital. With so much activity now taking place online, the internet should remain open in a way that citizens can exercise fundamental rights, such as freedom of expression, freedom of assembly, and to be able to participate in policy debates, all while being safe and secure. The free flow of information is also necessary to enhance education for all citizens.
In 2018, the Philippines was identified as having a partly free internet, according to Freedom House's Freedom on the Net Report, with an overall score of 31/100 (100 meaning least free). The score was based on the three categories set by the  Freedom on the Net (FOTN) : Obstacles to Access, Limits on Content, and Violation of User Rights. In the report, FOTN cited several key developments from June 1. 2017 to May 31, 2018 that contributed to the low internet freedom score in the Philippines, such as restrictions to connectivity, content manipulation in media, prosecutions and arrests for online journalists and activists, and an increase in surveillance.
As outlined by FOTN, in spite of having a partly free internet there are still several challenges facing open internet advocates in the Philippines. From a policy perspective, there has also been an increase in the introduction of new bills that could threaten a citizen's right to privacy such as communications surveillance, wiretapping and interceptions. For example, there was a range of bills presented to the government of the Philippines to authorize wiretapping as a surveillance mechanism to prove a citizen's violation against the Dangerous Drug Act or to expose corruption in 2016.
The digital divide also still impacts certain regions of the Philippines, particularly in mountainous and rural areas, such as Mindanao. Even in urban areas, internet connectivity is low speed. The gender divide online also persists. Barriers to women's access and participation online remain, including improving women's access to an affordable internet, digital skills, access to relevant and local content, and digital safety.
Moreover, digital rights are not being taught in schools. Therefore, there is a general lack of awareness and understanding by citizens and some legislators on what and how the internet should be designed and governed. Digital rights literacy is important at this stage, and at all levels of the citizenry. Amending existing laws to fit with the rapid changing development in technology takes time. Meanwhile, digital rights advocates can continue to educate citizens at the grassroots level about digital rights and the forms of violations online that they may not be aware of, especially for marginalized groups such as women, persons with disabilities, and children.
It is also crucial to include more civil society organizations, academia, as well as the innovation and tech community sectors into global discussions on internet governance and digital rights. Traditionally, the types of organizations that actively participate in workshops on internet rights in the Philippines are mostly all civil society. However, in order for real change to happen, a variety of stakeholders need to be included in the conversation. Multistakeholder coalitions are essential for the long-term success of digital rights advocacy in the Philippines and around the world.