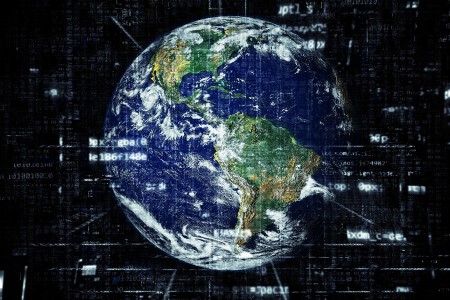 Published Date
September 22, 2020
Open Internet for Democracy Leader, Thato Mochone, shares the outcomes of a virtual multi-stakeholder dialogue aimed at initiating discussions on digital rights trends throughout Lesotho and building strategic relationships among diverse stakeholders seeking to promote internet freedom.
In April 2020, Open Internet for Democracy Leader Thato Mochone hosted a virtual multi-stakeholder dialogue that brought together 20 participants ranging from civil society, tech startups, the private sector, government, and academia. This event aimed to initiate dialogue on digital rights trends throughout Lesotho and build strategic relationships among diverse stakeholders that are seeking to promote internet freedom.
Participants identified three factors that limit the development of an open internet in Lesotho: the lack of digital inclusion, weak privacy and data protections, and threats to freedom of expression. The following are key discussion points in each of these areas:
Digital Inclusion
Countries in the Global South, such as Lesotho, face a prominent digital divide, which denies citizens from participating in the digital space. An astonishing 83% of Lesotho's rural population is without internet access. In addition, high costs of technology tools and the internet, as well as a lack of digital literacy skills, have further exacerbated the digital divide in the country. While some progress has been made, multi-stakeholder dialogues are still needed to identify, address, and propose solutions that expand access to the digital space.
Participants also observed that rural citizens often do not find value in having a digital presence, since online content is typically not in Sesotho (the predominant language spoken by most citizens), or it is not relevant to their local context. It would be helpful for the government and other stakeholders to create online local content aimed at the rural population to give them a reason to participate, such as digitalizing business and livestock registration. By digitalizing its processes, the government can overcome physical infrastructure bottlenecks while promoting digital awareness and participation. To increase demand for the internet, these efforts could also be complemented with efforts to make access to the internet for affordable.
Privacy and Data Protection
The right to privacy is an integral piece of an open and inclusive internet. Yet, privacy and data protection remain a key area of concern for many citizens in Lesotho and across Southern Africa. In addition to a global trend in the adoption of new surveillance technologies, many citizens using the internet in their daily lives are uninformed about how to stay secure online. People sometimes openly give away information without understanding the implications and do not have a full appreciation for data privacy.
Freedom of Expression
Outdated and unclear legislation also poses many challenges for digital rights. Freedom of expression, in particular, is a heavily debated issue across the continent. Lesotho does not have any specific laws that govern social media and thus depends on the Basotho Constitution, which protects freedom of speech without an explicit mention of the freedom of the press. As a result, independent media and organizations face incidents of retribution because of the content shared online.
To formulate clear policies that support an open and inclusive internet in Lesotho, the government must rely on a multi-stakeholder approach that leverages the expertise and tools developed by public-private dialogues. The Democratic Principles for an Open Internet and the Open Internet for Democracy Advocacy Playbook serve as valuable resources to help facilitate such broad multi-stakeholder engagement and guide the development of policy reforms that protect internet freedoms of all citizens.