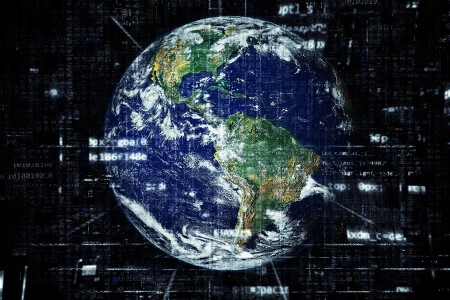 Published Date
July 28, 2023
There has never been a more crucial time for an intervention against the threats to digital rights across the globe. Across several jurisdictions, the urgency of such an intervention is demonstrated through the menacing realities of Internet shutdowns, digital surveillance, muzzling of dissent, clampdowns on free speech, and exclusionary practices on various grounds. In Global Majority countries, this reality has run rampant in the past few years.. A recent report reveals that, in 2022 alone, government authorities in Africa unilaterally "shut down the internet across 35 countries – the highest number ever recorded in a single year – at least 187 times".
A more worrisome reality in this dimension is an increase in the trends of government regulations and digital policies that enable and empower such digital rights infractions at scale – either implicitly, or explicitly. In many African jurisdictions, the authoritarian propensities of incumbent governments have been seen to manifest in the form of Internet regulations that tend to not only undermine the rights, interests, and participation of other stakeholders in the global digital ecosystem but also threaten the health and sustainable development of the Internet that fosters this ecosystem. Some examples include recent cyber/digital laws passed in the Kingdom of Eswatini, as well as Rwanda, Cameroon, and Nigeria, among others.
Indeed, the dangers known to be lurking around digital spaces nowadays are such that require informed government interventions. The realities of disinformation, hate speech, deep-fakes, cyber-bullying, and cyber-stalking among others, are serious concerns that demand robust regulatory and legislative responses. However, a progressive multi-stakeholder approach to such issues is necessary (and known to be more sustainable) instead of a knee-jerk reactive response in order to preserve a digital ecosystem that works for everyone.
The African Declaration on Internet Rights and Freedoms (ADIRF) was launched to avail a unified Pan-African framework of 13 core principles against which it has become easier to not only monitor, assess/analyse, and advocate against government actions and regulations in Internet-related matters. It also provides a foundation for seeking legal redress in matters of infractions against digital rights in Africa. Indeed, the enablement that is provided by such a framework has recently helped inspire the development of progressive Internet-related regulations in countries like Zambia (with the Zambia Council for Journalists Bill, 2020); as well as support successful litigation and adjudication against digital rights infractions in African countries like Nigeria (with the Twitter Ban of 2021).
However, such positive developments are becoming increasingly rare, as governments continue to unilaterally seek out and tighten weak regulatory provisions, in order to strengthen their reach and capacity for near-exclusive control of the digital ecosystem: either through additional regulations/policies, or through reviews of existing laws; and sometimes with a sense of impunity. Moreover, without the capacity for other stakeholders to undertake evidence-based advocacy and engagements that are technically-founded and ethically-grounded, such constructive developments become near impossible to achieve.
It is in response to this gap in progress that the National Democratic Institute (NDI), supported by the Internet Society (ISOC), has launched the Training Program on Developing Internet Impact Briefs for Digital Rights Advocacy in West Africa. The program aims to increase the capacity of civil society organisations to respond to government-led policy initiatives that threaten the democratic principles of an open internet, by providing training and technical guidance to selected organisations in support of developing Internet Impact Briefs (IIBs): research briefs that apply ISOC's Internet Impact Assessment Toolkit (IIAT) to support evidence-based digital rights advocacy work in policy and regulatory-focused domains.
___________________________________________________________________________________
Thus, we invite you to check out the Program Page for further details on participation and eligibility requirements and program timelines, as well as to view and complete the Program Application Form. We look forward to receiving your application and if you have any further questions as you navigate the Application process, please do not hesitate to reach out to the Program Consultant via the email address provided in the Program Brochure.