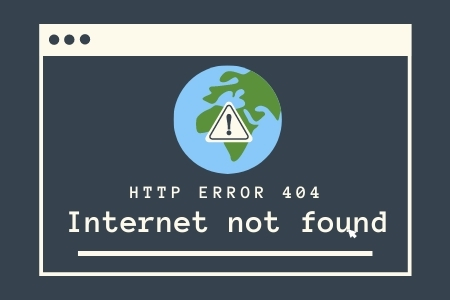 Published Date
April 7, 2021
Kenya will hold its general election next year in 2022, and I can't stop wondering if the government will dare to interfere with online networks during the election. At first glance, it might appear counterintuitive to shut down the internet. Kenya boasts an internet penetration rate of 85.2%, and the government has pegged its strategy for economic development and public service provision on harnessing the benefits of the digital economy. Nevertheless, in light of recent events on internet shutdowns in the East African region, these fears are not unfounded. 
Reflecting on Tanzania, Berhan Taye, formerly the Africa Policy Manager at Access Now noted in October 2020, "Tanzania used to be a democratic country, so when we had the last election we were not expecting an internet shutdown. Where we are now is really insane and it's really despicable."
At least three countries in the Eastern Africa region (Burundi, Tanzania and Uganda) implemented internet shutdowns during their general elections held between May 2020 and February 2021. On 20th May 2020, the government of Burundi limited access to social media platforms and private messaging apps hours before the election by disrupting service of leading telecommunications operators in the country, including Econet, Lumitel and Onatel. The internet shutdown occurred despite earlier calls from civil society groups and the international #KeepItOn coalition to keep the internet open and free during the electoral period. The shutdown lasted nearly 38 hours, and only residents with a VPN could access social media.  
Three months prior to elections in Tanzania, the government passed the Electronic and Postal Communications (Online Content Regulation) 2020. The law entrenched digital authoritarianism, limited free speech, cut access to information online, and put journalists, bloggers, and marginalized communities at risk of arrest. On the eve of the elections, the government restricted access to social media and online communication platforms, and took down websites that reported on elections. In an attempt to prevent anyone from accessing these sites and platforms, the government also made the use of VPNs illegal, further putting citizens who tried to access information at risk. 
Internet shutdowns generally take three forms: a total and complete shutdown where all access to the internet is denied, a partial shutdown where access to various sites or platforms is restricted, and throttling, where sites are technically accessible but internet speed is reduced by the service provider to make websites harder to reach. In 2021, Uganda experienced the harshest form of internet shutdown, after the government issued a directive to suspend all internet gateways. Events in Uganda resemble other worrying trends of internet shutdown usage across the African continent, in countries like Ethiopia, Togo and Guinea.  
The impact of shutdowns on human and economic rights is clearly visible where residents of these countries are denied freedom of information, expression, and assembly online. Complete shutdowns violate the fundamental principles of an open internet. During election periods, these tactics cast doubt on the credibility of election results and the legitimacy of the elected government. The economic impacts are equally grave. During the 23-day internet blackout in Ethiopia, the country lost an estimated 100 million USD in revenue. 
Telecommunications providers and other intermediaries play a large role in facilitating internet shutdowns. The Tanzania Communication Regulatory Authority directed providers to block bulk messaging, and messages containing keywords like protest, and ordered them to install internet filtering equipment and ultimately restrict access to social media. While these telcos operate in an extremely authoritarian legal and political environment, their inaction to proactively push back against such directives makes them complicit in human rights violations. 
Despite this disappointing trend, we can catch a breath and enjoy some successful efforts to stop the use of internet shutdowns on the continent. In June 2020, the Economic Community of West African States (ECOWAS) Court found that the 2017 internet shutdown by the government of Togo was illegal and violated people's right to free expression.The court further directed the Togolese Government to enact and implement regulation that protects freedom of expression.  Prior to the elections held in December 2020, Ghana's National Communication Authority pledged to keep the internet open and accessible throughout the election period and honored this pledge. These cases not only show promise in governments keeping the internet open, but also remind us that efforts from civil society to advocate for an open internet are bearing fruit.   
There are a few clear steps we can take to protect an open and democratic internet. These include:  
Increasing advocacy on internet shutdowns

, and asking governments to commit to keeping the internet open at all times, especially in electoral periods. Advocacy could include documenting impact stories from those affected by internet shutdowns, instituting public interest litigation suits where applicable, offering support to local community based organizations working on internet shutdowns by amplifying their work, upscaling their capacity to undertake network measurement and provision of measurement tools, providing financial aid, and building long-term responses to complement emergency reactions. 

Strengthening pressure on telecommunication providers

to proactively resist government directives to shut down the internet. This could be done by strengthening licensing and regulatory frameworks to ensure licensing can't be arbitrarily revoked, grounding justifications to interfere with networks in law and publishing transparency reports on internet shutdowns. Companies could also comply with access to information requests in support of strategic litigation. 

Developing localised material for internet users

on how to deal with internet shutdowns, including translations of such material to local languages. This could be done by developing easy to understand and engaging infographics or video materials that are deployed on commonly used platforms. 

Holding companies accountable

that develop technologies that enable governments to deliberately disrupt the internet accountable for human rights violations. This includes determining criminal or civil liability of a company, inputting needs for human rights due diligence, and conducting human rights impact audits. 
As internet shutdowns affect all persons within affected areas, advocacy efforts to #KeepItOn must stretch beyond civil society to include individual efforts across all sectors both personally and collectively. This could be as simple as signing online petitions to being enjoined in class action suits. Nevertheless, turning these recommendations into actions will aid in building resilience against internet shutdowns and making universal internet connectivity a reality.